Placing an order in 2023
You can find current delivery times for each product in the personalization menu, the place where this pink arrow points to. The delivery time indicates the period from the moment of ordering to the moment that I bring it to PostNL (postal service).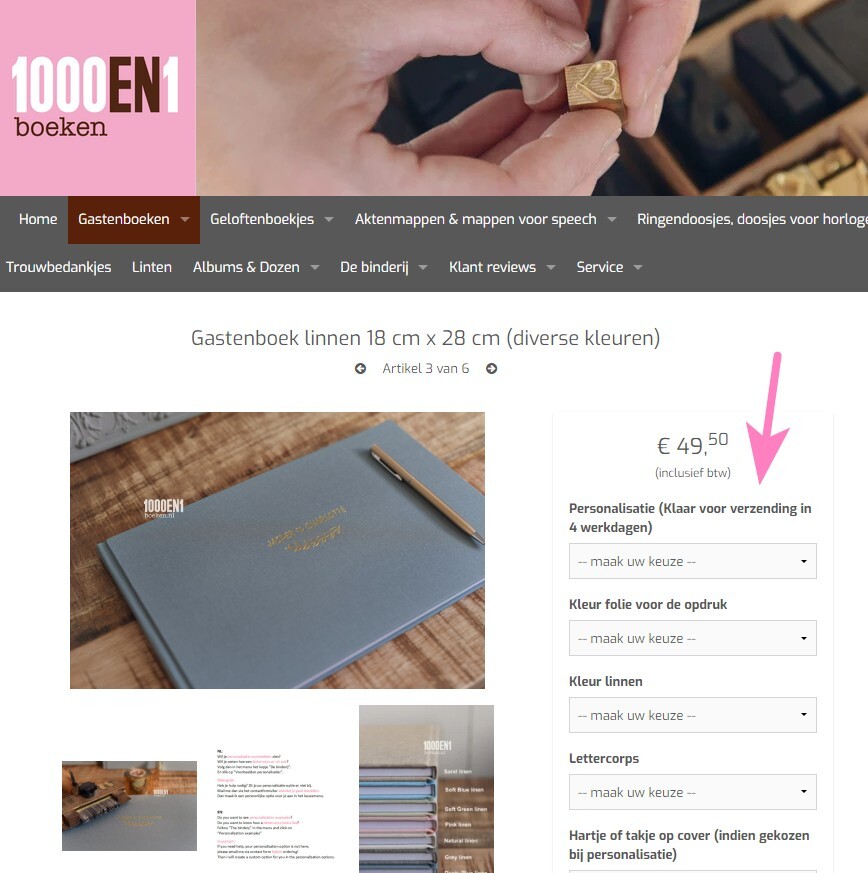 I always prioritize by entry of the orders. If you are getting married on very short notice, please contact me first to see if your order is still feasible especially when you don't live in The Netherlands and it need to be shipped abroad.
The bindery is closed during the following period:
October 16 - October 20, 2023
On the page examples personalization you can find many examples of the different lettercorpses. On the page personalisation you can read more about the antique lettercorpses and see photos of all letters & numbers. On the page frequent asked questions you can also find a lot of information.

Important:
If you need help, your personalization option is not here, please email me via contact form before ordering!
Then I will create a custom option for you in the personalization options.
Note: not all lettercorpses are suitable for all products. You can find the suitable lettercorpses for each product in the dropdown bar at the productpages.
Worldwide payments & shipments possible!
​Want to see the price in your currency? www.xe.com can be helpful.