Number 2 in wedding season 2022
Wedding in 2023: please anticipate peak times in april - oktober and order on time, as processing times can increase. The actual processing times can always be found under the products, at the top of the dropdownbars. I always prioritize by entry of the orders. If you are getting married on very short notice, please contact me first to see if your order is still feasible especially when you don't live in The Netherlands and it need to be shipped abroad.
The bindery is closed from December 23 until January 6, 2023.
In the busy months I don't always have time to create custom personalization options in the shop. If your preferred personalization option is not in the dropdown bar and you want something else printed, please contact me in a timely fashion (!) using the contact form.
Number 2: Wedding year 2022 is a year with a nice number challenge in combination with my antique lead letter corpses. A year in which I expect the number 2 to be chosen frequently by bridal couples:
22-02-22
22-02-2022
22. Juli 2022
22.09.22
22.12.2022
In the table below you can see how many numbers 2 I have per lettercorps: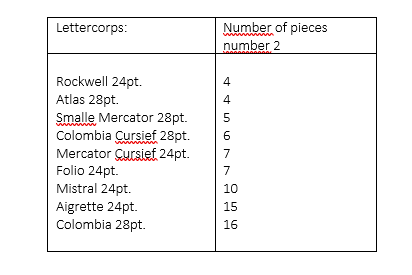 So if you have a preference for lettercorps Rockwell 24pt. then I can only print a wedding date for you with max. 4 numbers 2., for example 22.07.22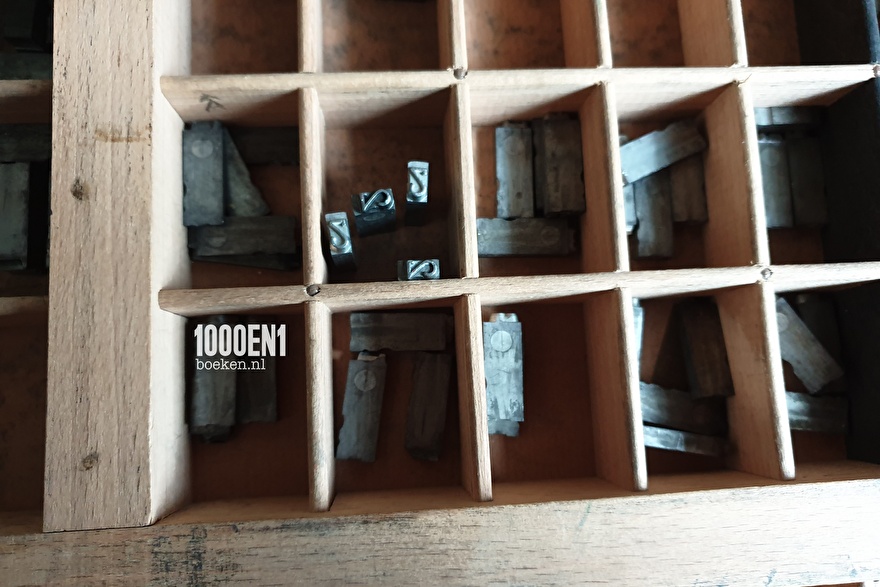 Number 2 in drawer Rockwell 24pt.
Note: not all lettercorpses are suitable for all products. You can find the suitable lettercorpses for each product in the dropdown bar at the productpages.
On the page examples personalization you can find many examples of the different lettercorpses. On the page personalisation you can read more about the antique lettercorpses and see photos of all letters & numbers. On the page frequent asked questions you can also find a lot of information.
Worldwide payments & shipments possible!
Want to see the price in your currency? www.xe.com can be helpful.