Contact
When I'm working I cannot answer the phone. Please ask your question by filling in this contact form. Be as complete as possible in your first message + important: add the link to the relevant product! Then I will contact you by email.
The bindery is closed during the following period::
October 16 - October 20, 2023
You can find current delivery times for each product in the personalization menu, the place where this pink arrow points to. The delivery time indicates the period from the moment of ordering to the moment that I bring it to PostNL (postal service).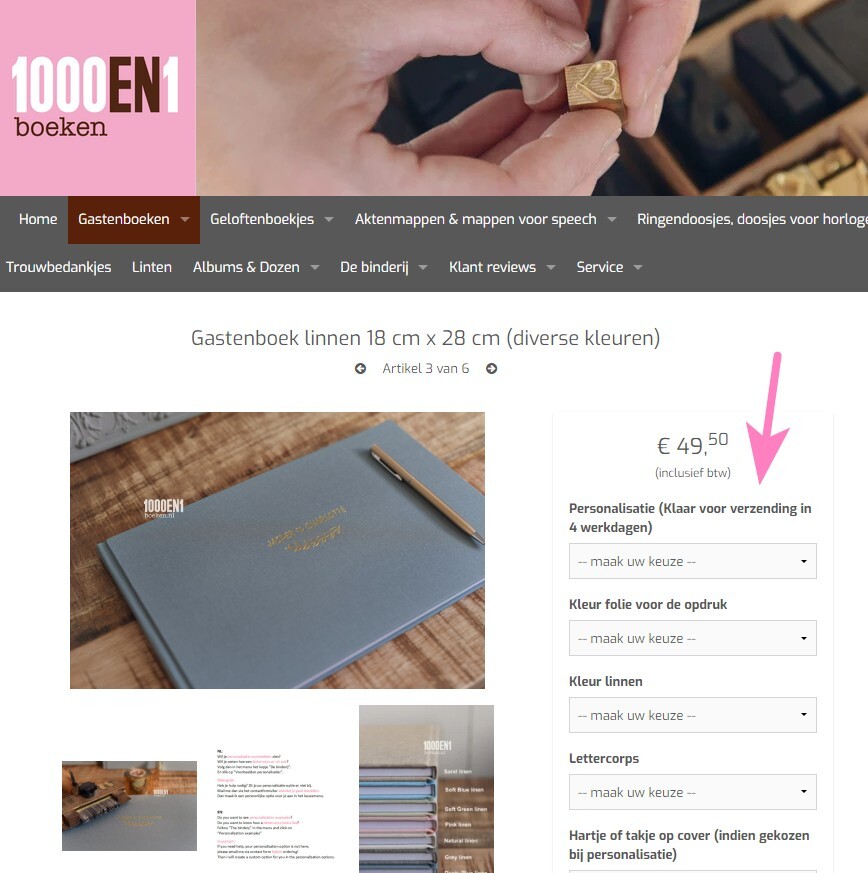 Paula Derksen
paula(at)1000en1boeken.nl
Noordwijk
KvK: 27366194
You can follow me on these platforms:


​



Be sure to check the page frenquently asked questions, maybe your question is also on that page.
Worldwide payments & shipments possible!
​Want to see the price in your currency? www.xe.com can be helpful.