Guestbooks photobooth
Alternative guestbook! Are you looking for an original guestbook for your guests at the wedding?
With this unique linen guestbook you will invite your guests to write their wishes and advice for you on a blank card instead of in a standard reception book. This guestbook is also extremely suitable for pasting photobooth photos.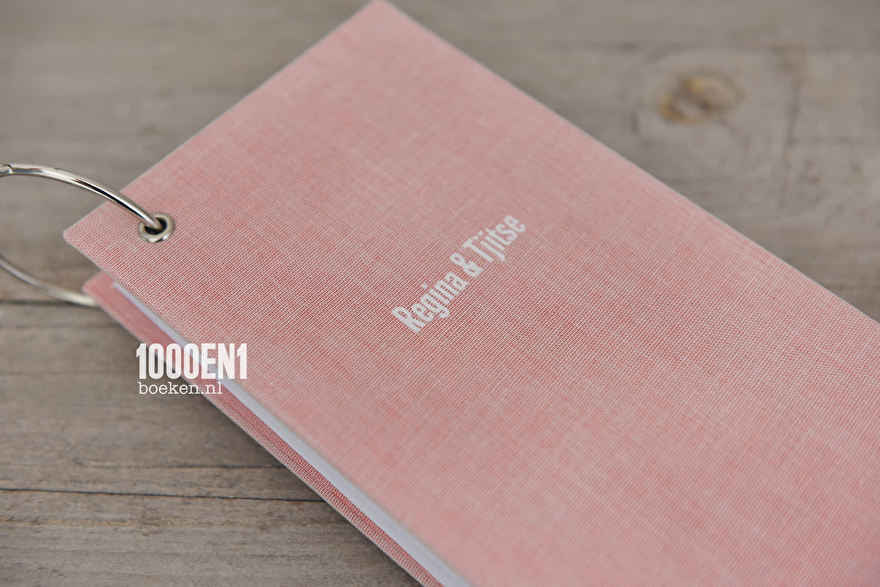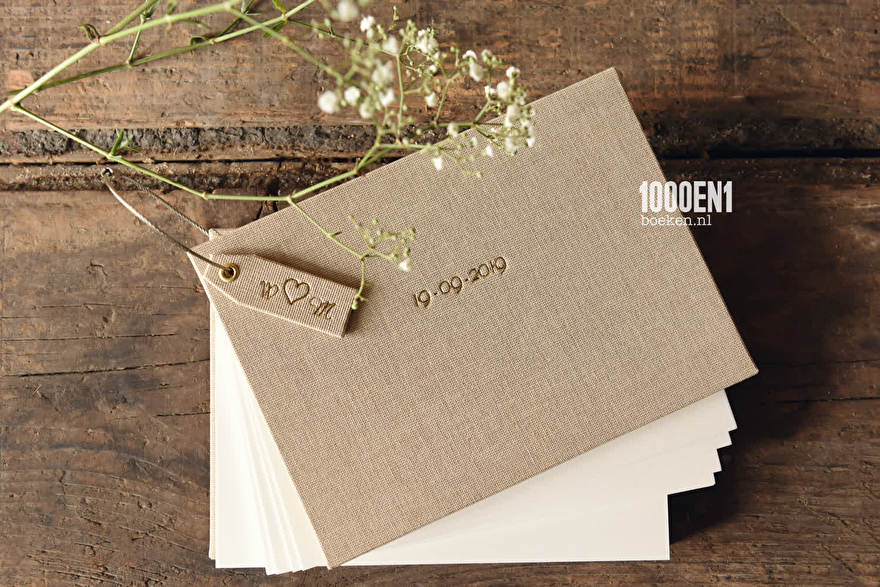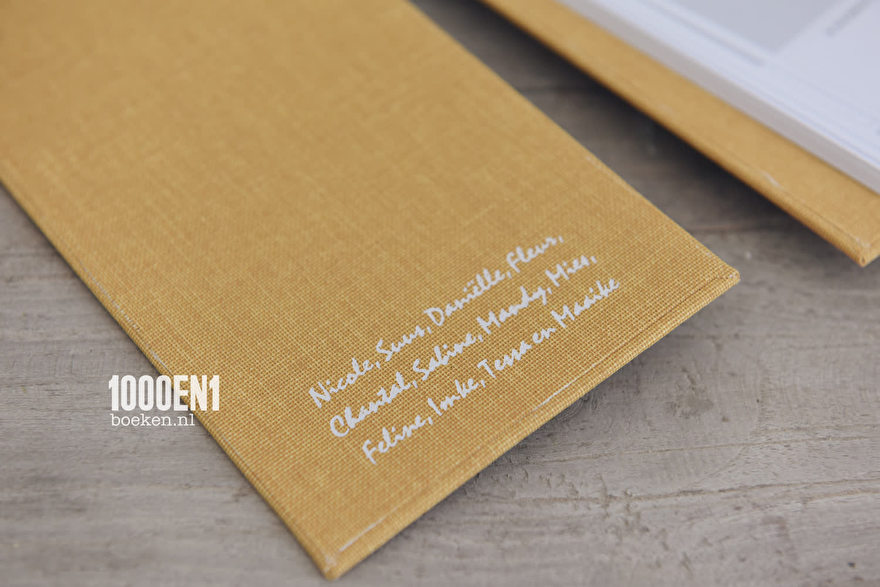 In the linen series there is plenty of choice in color: pink, sand, mixed, gray, middle blue, bright blue, yellow, natural, ocher and green.
You can choose between 3 sizes blank cards:
- Blank card size 10 cm x 21 cm (3.9 inch x 8.3 inch)
- Blank card size 15 cm x 15 cm (5.9 inch x 5.9 inch)
- Blank card size 13 cm x 18 cm (5.1 inch x 7.1 inch)
NOTE: This handmade guestbook with ring is suitable for max. 100 blank cards.
50 BLANK cards ARE INCLUDED IN THE BASE PRICE.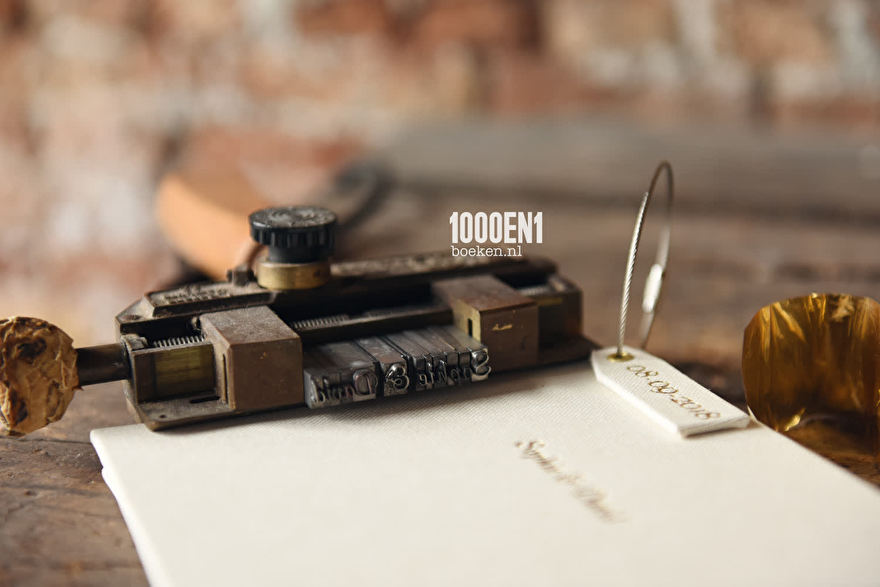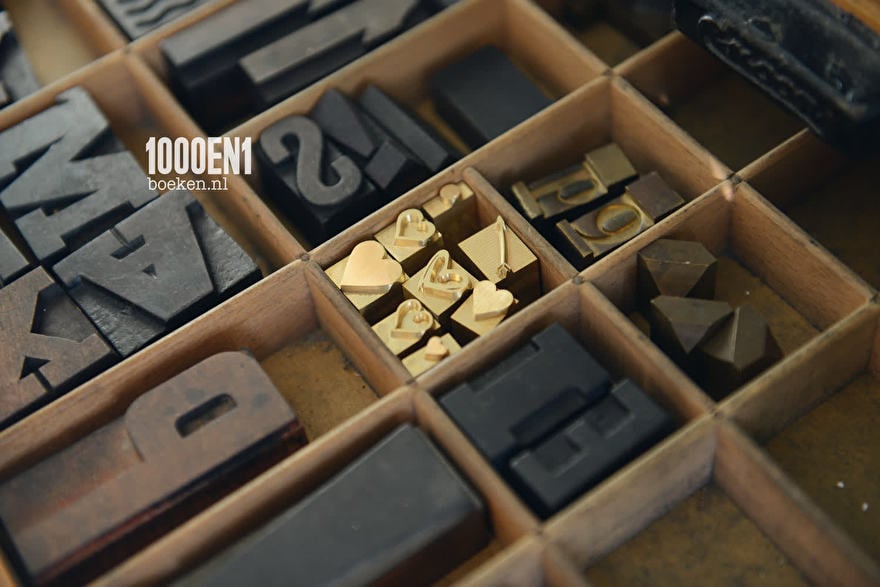 The final step is personalizing your book, the icing on the cake! I have chosen to print my products in a traditional way. With lead letters & foil I print the letters with high temperature in the book cover. This ensures a beautiful and lasting result. The letters are, as it were, protected (gravure) in the cover. This is a time-consuming step requiring my utmost concentration. Each letter is picked by hand and placed in the letterpress.
Gold and silver are the most standard colors. I am lucky to be in possession of many different colors of foil. In addition to pink, red, orange, green, blue, turquoise, white, green, yellow, black, gray, silver and gold, I also have copper in the collection to personalize the linen products.
Do you want this alternative guest book in another size? Please contact me for the options.
Worldwide payments & shipments possible!
​Want to see the price in your currency? www.xe.com can be helpful.